Something I didn't think I would need to do when I started writing about fandom discourse three years ago (although that's too charitable a name, "wank" is the more accurate term), was that I would always have to keep the psychiatric diagnostic tools DSM-V and ICD-11 open on the side. I thought I was simply going to address the most common pro-censorship arguments, but soon found out that there's so much confusion about many of the buzzwords used in less-than-honest online debates, and so much stigma still attached to anything even remotely connected to sex, that it was impossible to defend fiction without first defending one's own thoughts. And thoughts, many will tell you, are dangerous things.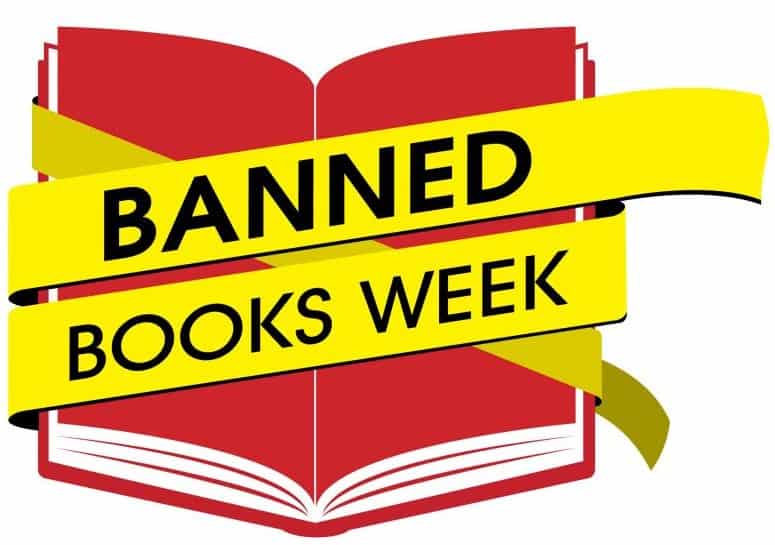 This is nothing new. Plato himself in 375 BC wrote that in the perfect society theater should mirror and teach the audience about the virtues and values that every person needed to cultivate. Not even comedy was spared: laughing and joking and giving a fictional/fictitious outlet to inappropriate thoughts meant that the person was still accessing them, and that was a degradation of the human soul, a dangerous carelessness toward the pedagogical role given to fiction.
If it sounds familiar, it's because we're still circling around the same topics, thousands of years later.
The key role of magical thinking in censorship
A very common pro-censorship argument relies on treating thoughts and feelings like something deeply powerful that can stain you, corrupt you, and change you against your will. The moment you are thinking something, that something has now dug its place in you and is part of the person you are, and the worst thing of all is that said thoughts can be injected into you from the outside, rather than something you have the choice to avoid or get close to on your own terms. Indeed, once it's upon you you're already in danger, and once it's taken a hold of you the damage is done.
Certain thoughts also supposedly define the person thinking them, to the point where it's taken for granted that only a specific kind of person would ever be able to think about certain specific things, presuming that there are walls in one's imaginative process that prevent someone from accessing thoughts that do not belong to the kind of person they are, whatever that means. Without putting proper subjects in, it almost sounds like we've traveled back in time, back to when words carried an intrinsic supernatural power that could be wielded against other people and could change reality without the need of an actual causative link.
This is the realm of Magical Thinking, defined in psychology as "the belief that events or the behavior of others can be influenced by one's thoughts, wishes, or rituals" and "that thinking something amounts to doing it." The latter both overlaps and crosses over with what is known as the Thought-Action Fusion (TAF), and specifically Moral TAF, which is "the belief that thinking about an action or behavior is morally equivalent to actually performing that behavior." It's a cognitive error that has been researched in OCD (obsessive-compulsive disorder) in particular but can also be found in other disorders like GAD (generalized anxiety disorder), and there's truly something interesting about how overwhelmingly present moral TAF is in the specific corner of fandom discourse that deals with concepts that are deemed taboo.
Whether it's simply a rhetorical and conscious use of the "appeal to pity" fallacy to try and convince the interlocutor to censor themselves and abandon the immoral fictional content they're engaging with, or whether it's a genuine anxious response to the disturbing closeness of a taboo, the accusation that imagining/thinking about something is equivalent to doing it has become, in the past few years, a recurrent leitmotiv. And far from staying on the side of those who are arguing for the validity of censorship and the legitimacy of thought crimes, it also often ends up undermining the accused's self-confidence not just in their own right to freedom of expression, but in their own identity too, because where is the line between thought and action? And between thought and a taboo sexual attraction? Where's the line between the socially acceptable "kink" and the medical "paraphilia"? How does one know if their fictional tastes are pathological?
Between unconventional and disorder
There's a lot of confusion around the words "kink", "fetish", and "paraphilia", as they're often used interchangeably ("kink" and "fetish" in particular) and non-sexual definitions even get in the way, further blurring the lines (i.e. fetishization's non-sexual definition: "to spend too much time thinking about or doing something"). The debate around the difference between these terms is still very much open and active, but I will try to stay as close as possible to what kinksters and professionals each generally use in their respective fields.
"Kink" is defined as "a wide range of sexual activities that are considered to be unconventional or unorthodox."
"Fetish" is generally defined as an abnormal sexual interest in nonliving objects, nongenital body parts, or secretions. The DSM-V specifies that fetishes need to include "the persistent and repetitive use of or dependence on nonliving objects or a highly specific focus on a (typically nongenital) body part as primary elements associated with sexual arousal (Criterion A)." (page 701) Some might notice that fetishes, pretty much by their own nature, are non-normative, hence they can be considered a specific kind of kink.
"Paraphilia" is defined on the DSM-V as "any intense and persistent sexual interest other than sexual interest in genital stimulation or preparatory fondling with phenotypically normal, physically mature, consenting human partners" (page 685) with exceptions to the "intense and persistent" when it cannot be applied. The ICD-11 simply defines Paraphilic Disorder, and we can extrapolate what relates to "paraphilias" by taking out the markers of the disorder (illegal action, distress, or risk of injury or death): "persistent and intense patterns of atypical sexual arousal, manifested by sexual thoughts, fantasies, urges, or behaviors, the focus of which involves others whose age or status renders them unwilling or unable to consent." The degree of this sexual interest (persistent and intense) means even when it's not exclusive in nature, it's not easily put aside and ignored.
If we consider kinks and fetishes, we can differentiate them not just by their breadth ("kink" is pretty much an umbrella term for any sexual practice that is non-normative), but by their "strength" as well: not counting for colloquialisms, a fetish is so much stronger than a simple kink that a person can be dependent on it in order to feel sexual arousal, whereas a kink is commonly considered something that can spice things up but does not need to be there for the sex to be fulfilling.
Going by strict definitions (which don't entirely overlap with common usage), if we move to fetishes and paraphilias, the latter again seems to be stepping up in levels of strength, but also differ from fetishes which at most focus on a specific part of someone's body or personhood (partialism) and for the rest deal with objects, whereas paraphilias can concern a person in their totality (i.e. chronophilias are not fetishes of the abstract concept of age, but an attraction to people that fall in a certain age range).
The hierarchy of strength, therefore, seems to be, in ascending order: kinks → fetishes → paraphilias. The similitude I have found repeated in kink and BDSM communities is that kinks are like spices on a food (make things tastier but are not necessary); fetishes are like carbs (doing without will permanently affect your body); paraphilias are like water (cannot replace, reduce, nor reject). But it's important to keep in mind where the labels partially overlap, and in which contexts they're used.
Especially around clinical definitions, despite the already positive step in the DSM-V and ICD-11 which have separated paraphilias from paraphilic disorders (where only the latter needs clinical intervention), there's still open debate over the stigma applied to fetishes/paraphilias by listing them on clinical manuals, its legal consequences, sociocultural pressure, if they actually count as sexual orientations, and further criticisms over how the clinical criteria were decided tout court. Lastly, as all three terms rely on defining what is normal and what is not, they tend to be culturally bound, changing with time and geographical placement.
Having considered the overlaps, it's worth repeating that paraphilias are not considered disordered in themselves despite their atypicality, and they only become clinically and legally relevant if the person is either markedly distressed/impaired by them or has committed illegal behavior in order to satisfy them. Unless at least one of these two conditions are met, what the person finds arousing – whether common or unusual – is simply not relevant, it's no one's business but the person's.
Freedom to fantasize
What does this have to do with fiction and fandoms in particular? Well, for those lucky enough not to have had personal experience with this, it's common online practice now to accuse people of suffering from paraphilic disorders because of the specific fictional genres/themes/tropes a person enjoys exploring, with the obvious implication that: 1) the only reason someone would have contact with X fiction is because they have a paraphilia that matches the content; 2) engaging with X fictional content is the same as acting on the paraphilic urges/fantasies. Additionally, because acting on certain paraphilias (especially the ones explicitly listed on the DSM-V and ICD-11) requires breaking the law, the person is now also accused of doing something illegal that they should be arrested for, even when no illegal activity has actually taken place. And because of how much guilt, shame and taboo still circles around sexual topics, the accusation often sticks, and the person starts doubting that they not only have a paraphilia, but they're also out of control and on a slippery slope from "immoral" fiction to crimes against real people, when that difference is even allowed.
Even putting aside the fact that it's not logically sound, this still doesn't match what we know. Research repeatedly found that what a person sexually fantasizes about doesn't automatically match with what the person wishes to experience in real life, nor with their sexual orientation in general, and we're talking of fantasies explicitly chosen because they're arousing to the person. Fiction doesn't exhaust itself in this category, and in fact, only shares the common trait of involving the imaginative process of the person. If specifically-tailored-to-be-personally-arousing sexual fantasies can't safely predict someone's (allegedly criminal) sexual proclivities, reading a book or writing a fanfiction won't either.
Is it possible for someone to realize they have a paraphilia (or a fetish) after reading/writing about it in fiction? Of course, but fictional interest is neither necessary nor sufficient on its own, and should not be taken as predictive of anything more than what the person is comfortable with finding in fiction.
Still, even clearing out definitions doesn't solve the underlying issue: that the accusation can be made and can have an effect because on both sides people think that there are thoughts that are dangerous, there are thoughts that make you a worse person than you were without them, and there are thoughts that once you "let them in" will inevitably lead you to uncontrollable behavior. Drawing lines between reading a piece of fiction with X theme because it's the reader's kink/fetish/paraphilia, or reading it because the person is non-sexually curious about it, suggests that a person needs to carefully justify and categorize their thoughts because based on their content some of them inherently have consequences. But this is a cognitive trap, a logical misstep where two unrelated subjects are linked in a causative bond when they're at most correlative in nature, feeding on the superstitious belief that thoughts dictate behavior independently from the person's inhibitions, and that "harmless wrongs" always have a victim even when the said victim doesn't exist.
People trying to find reasons to justify censorship heavily rely on the guilt and shame often tied to taboo subjects and sex
This can only lead to more confusion for those who are legitimately trying to understand themselves, all the while convincing others that fantasies (and therefore fiction) can and should be morally judged, also conveniently ignoring how censorship inevitably always affects marginalized groups, positively shutting down even the performative pro-censorship argument that it's done to protect the vulnerable. People trying to find reasons to justify censorship heavily rely on the guilt and shame often tied to taboo subjects and sex, let alone the stigma still present for many mental disorders, but it doesn't change the fact that those arguments are not rooted in anything we currently know about any of those topics. We're still fighting to separate the notion of "atypical" from that of "dangerous/wrong", and part of the process of working towards a better framing of neurodivergence, mental illness, and better prevention efforts is decriminalizing and de-moralizing thoughts. Even if we were to believe that those arguing for thought crimes genuinely think they're protecting people by doing so, we factually know that's not the case, and the only thing that's left from these spurious online outbursts of concern toward these alleged (victimless) sex offenses is completely unrelated people suddenly and needlessly questioning their identity because they dared to ship the wrong ship or open the wrong book.
The more accusing and demonizing people for their thoughts is normalized, the more people are cornered into strongly putting distance between themselves and unacceptable fantasies lest they prove to their haters that they're a Sexual Deviant, and the more this entire idea that the fiction you consume is an identity card takes root to the detriment of everyone. And despite loud efforts into legitimizing thought crimes to justify censorship, doubling down on the inherent dirtiness and danger of sexual fantasies, and the sanitization of fiction and fandom content, has not helped anyone, least of all the random and innocently unassuming person simply trying to defend themselves from a baseless accusation, because as they saved themselves by defining the Bad thing they totally didn't think, they still submitted to the fear and guilt of one day being betrayed by their own brain during innocent and unprompted daydreaming, and legitimized judging others based on everything but how they actually behave toward others.
How to read Art
There's a last, deeply inescapable flaw in the position that the fiction a person engages in can be used to judge the moral character of a person, and that consuming a certain kind of fictional content equals to committing the same action that is portrayed in the story in real life (or at best supporting/endorsing it in real life): it works under the belief that for X fictional content there's only one, the true, correct way to interpret it and/or feel about it. Categorizing people as predators or sexual deviants or innocently kinky or intellectually curious simply based on the fiction they touch can only be possible if the relationship between Art and its audience is unambiguous and transparent, flowing directly from the intention of the creator to the aligned reactions of the audience to their work.
But this is not how we conceptualize Art. Not even in Academia (Gadamer, Hegel, Dewy, Goodman, intentionalism vs formalism), not even in classrooms where students are supposedly taught the most commonly accepted and popular interpretations of a literary/artistic work. We have the entire philosophical field of Aesthetics precisely because Art is a boundless exercise and spectacle in expression, and it can be as simple and as complex as the observer wishes it to be. It is a universal experience, yet intrinsically subjective. So subjective and arbitrary that it can be made a symbol for everything, independently from how immediate the connection between signifier and signified is.
Even putting aside thought crimes, even putting aside clinical criteria and dictionary definitions, even ignoring antediluvian moralism, what we're left with is a radical framing of Art that we're supposed to take for granted without ever questioning its implications or validity.
Don't settle for this. Doubt.
When Art is silenced
Ultimately: why is it so important to know who has the right or audacity to think this or that? Who are we really defending and protecting by pointing the finger at who's sexually aroused and who's not at any given moment, pretending that we can universally decide which piece of fiction is meant to convey this or that feeling and nothing else?
Historically, even with the "best intentions" (where the best intentions are always dictated by those in power), censorship aimed at fiction — which overlaps with thoughts as fiction is one of its expressions — has never protected the categories of vulnerable people it uses to justify itself. And this is not an empty argument. Banned Books Week, the annual event celebrating the freedom to read hosted by the Office for Intellectual Freedom of the American Library Association, gives a depressingly consistent pragmatic view of what censorship looks like in the 20/21st century: of the top eleven most frequently challenged books in 2018, almost all of them contain diverse content. And it's the same chorus no matter how many years we go back (it's interesting to point out that sexually explicit themes have been challenged more in the decade 2000-09 than 1990-99).
Once again, even putting aside thought crimes, clinical criteria, dictionary definitions, moralism, and shifts in paradigm toward Art, even allowing as mental experiment that there's something that absolutely needs to be done regarding people's cognitive debauchery: censorship simply does not work. It's a blunt oppression tool that blindly hits whoever does not align with the power currently wielding it. It doesn't protect children, it doesn't defend marginalized groups, it doesn't better society, it doesn't aid education, it doesn't make sure only the Good Values are taught to citizens.
[Censorship] doesn't protect children, it doesn't defend marginalized groups, it doesn't better society, it doesn't aid education, it doesn't make sure only the Good Values are taught to citizens.
From the abstractness of unacceptable thoughts to the tangible book going up in flames, the uncomfortable reality is that this is a war against windmills. It's emotionally reassuring and even tempting, as it promises a degree of control over what is viscerally felt as Other and dangerous, but what it actually does is reinforce irrational fears while collecting collateral victims. And it's been going for so long despite the unmistakable and ever-growing evidence of its ineffectiveness. We should all have had enough. We can do so much better, especially in an era of immediate access to a bottomless well of accurate information.
Don't settle for silence (yours or other's). Doubt. Ask. Think freely.