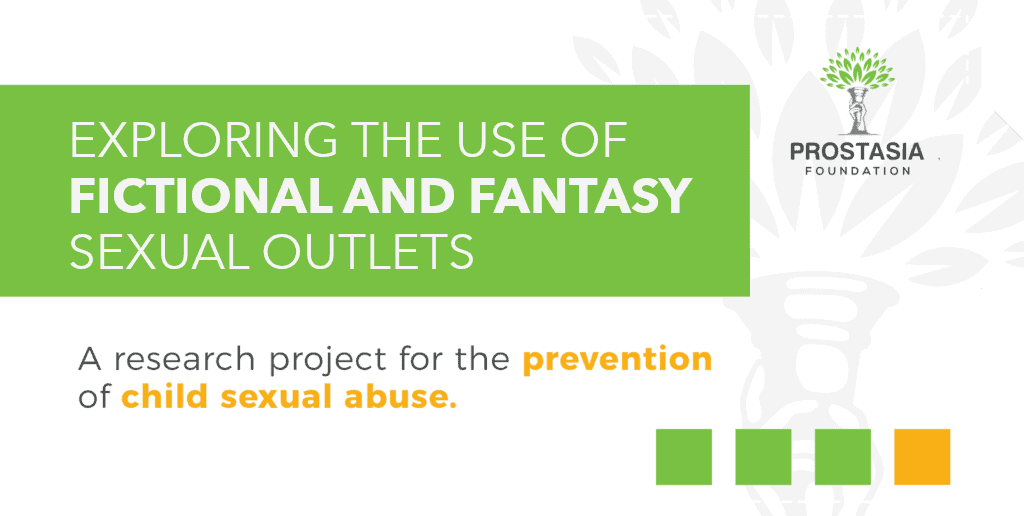 Prostasia Foundation is collaborating with researchers from the State University of New York (SUNY-Owego) and Nottingham Trent University (UK) on research into the use of fictional or fantasy sexual outlets (e.g., sex dolls, cartoons, fictional stories) among people who have sexual attractions to children.
Laws and policies that are being promoted to ban such fantasy outlets rely on an assumption that equates fantasy engagement to risk of offending, but there is scant evidence to back this up. In simple terms, the research that we are supporting asks about fantasy as a sexual outlet, and the functions it plays in sexual health, wellbeing, and risk. By working on this research, we are hoping to contribute to a more evidence-informed view of the use of fictional and fantasy sexual outlets, to promote greater wellbeing among individuals attracted to children, and to advance efforts to reduce the sexual abuse of children.

Planning phase
The planning phase of the project has been fully funded and implemented.
Goals:
Exploratory work including literature review, methodology development, and collaborator agreements.
A formal scientific research proposal.
Outputs:
Events: At the 2019 ATSA Conference we were invited to join a symposium curated by Dr. Craig Harper and Dr. Rebecca Lievesley about their research into the psychology of sex doll ownership. Our contribution to this symposium was to provide an overview of the legal landscape surrounding dolls.
Year 1
We are now raising funds to support the first year of research, investigating psychiatric associations of the use of fantasy and fictional sexual outlets (FFSO) by individuals attracted to children.
Goals:
To investigate psychiatric correlates of fantasy and fictional outlet use among MAPs.
To identify risk-enhancing and protective uses of fantasy and fictional outlets among MAPs with and without existing psychiatric histories.
Outputs:
Peer-reviewed concept paper [coming soon]
Systematic literature review of what is currently known about fantasy engagement among MAPs [coming soon]
Peer-reviewed scientific study on the prevalence of fantasy use among MAPs with and without psychiatric histories [coming soon]
Peer-reviewed scientific study on the risk-enhancing and protective uses of fictional and fantasy sexual outlets among MAPs [coming soon]
Events: We will be presenting at the 2021 ATSA Conference on "The use of fantasy and fictional sexual outlets and offending behavior among MAPs: what do we need to know?"