Fantasy is NOT abuse: a sexual liberation panel & fundraiser
May 28, 2021
@
10:00 am
–
12:00 pm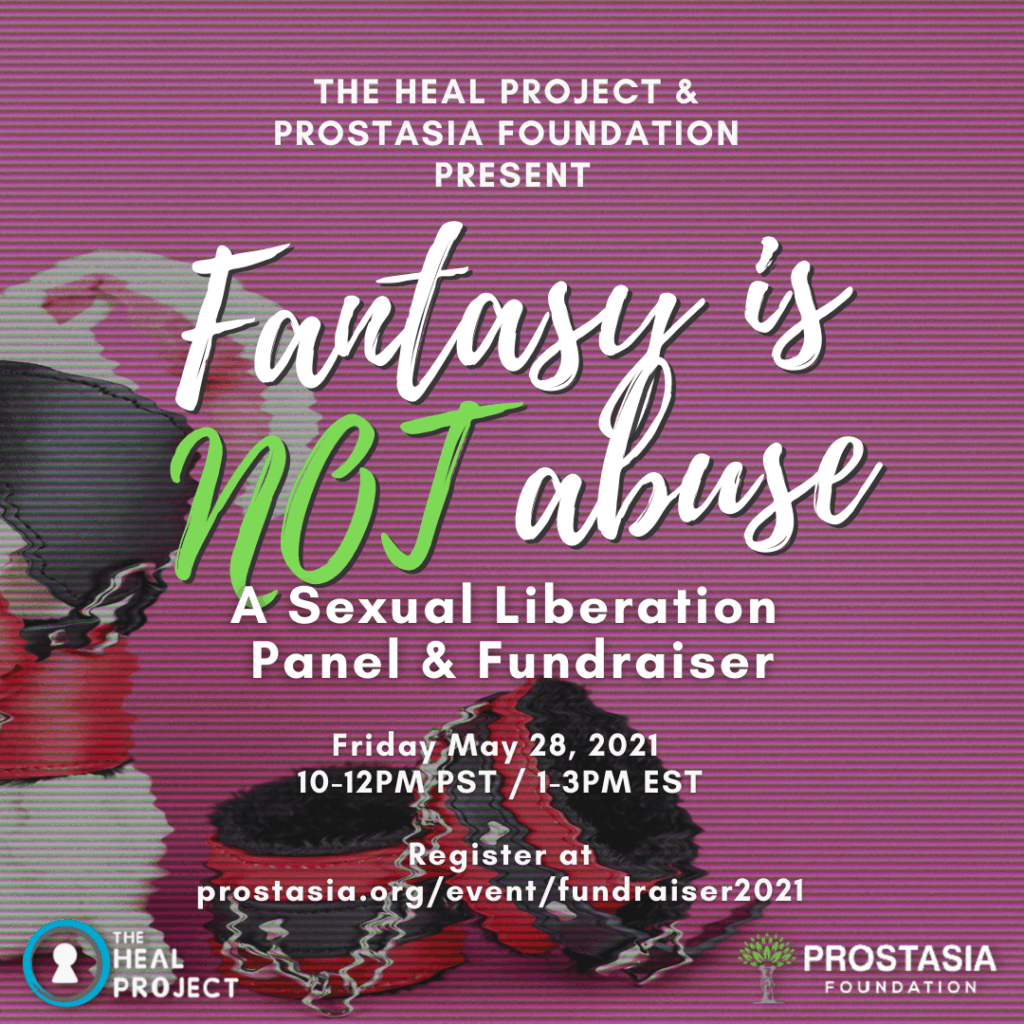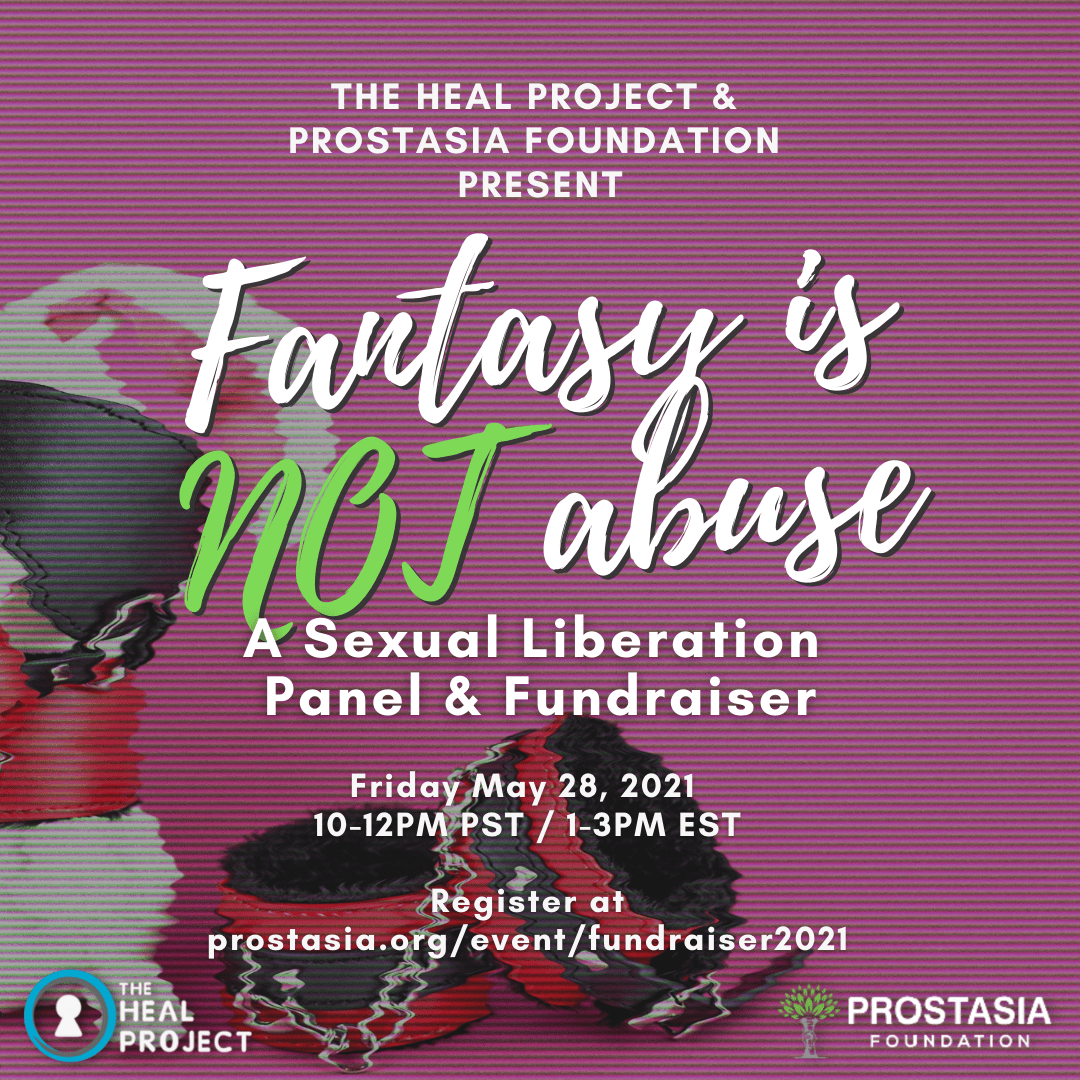 "Fantasy is NOT Abuse" is a panel and fundraiser for two organizations committed to sexual liberation as the antidote to sexual violence: Prostasia Foundation & The HEAL Project.
Join a robust panel of speakers to unpack stigmas around sexual and erotic fantasies that involve taboo. Have you been noticing websites and social media platforms shut down discussions of taboo fantasies, and censor sexual expression to 'protect' vulnerable populations from sexual violence? We are in a critical moment to join forces across the child sexual abuse prevention movement, the sex-positive movement, and the free speech movement and make our voices heard in the ongoing war against fantasy and thought.
Who should attend?
Are you a kinkster interested in ageplay or DD/lg, a manga fan into lolicon, a survivor of sexual violence with a rape-play fetish, or just someone with an active imagination of taboo sex? We are here to say, you are entitled to having your fantasies! Fantasy for many of us is a safe outlet, a healing modality, and a harm reduction approach.
Who are we?
Prostasia Foundation is a child protection organization that combines zero tolerance of Child Sexual Abuse (CSA) with the commitment to human and civil rights and sex positivity.

Donate to Prostasia
The HEAL Project (@heal2end on Instagram/Facebook/Twitter) is a BIPOC-led, Trans/Nonbinary-led, and Survivor-led educational initiative using media to prevent and end Child Sexual Abuse (CSA) through healing the wounds of sexual oppression and embracing sexual liberation.
Registration and donation options
Our fundraising goal is $5,000, and you can help us to get there by paying for your ticket to the event, donating during the livestream, or making a donation below. Credit card, PayPal, and cryptocurrencies including Bitcoin and Monero are all supported. Please check your spam folder for registration confirmation.