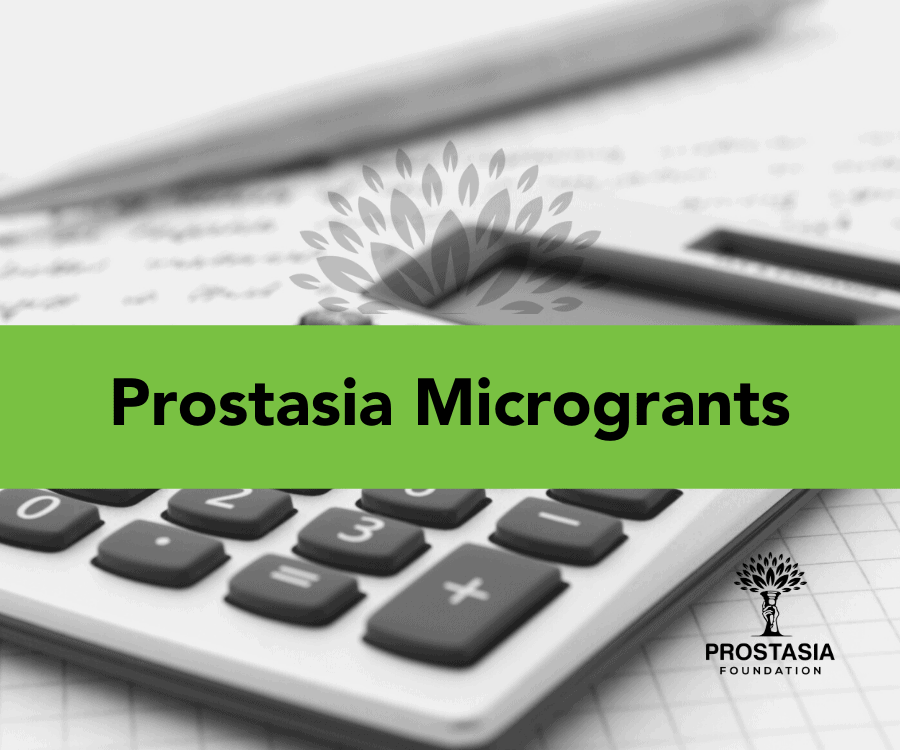 Prostasia Foundation's inaugural 2021 Microgrants program allocated a total of $2000 to fund four small projects, which were aimed at individuals and groups that usually lack access to funding.
Read more about our amazing 2021 grantees below, supporting work on gender and sexuality issues, child sexual abuse (CSA), human and civil rights, and sex positivity.
Although Prostasia Microgrants is no longer considering applications, we hope to offer another round of grants in the future, so please check back soon.
2021 grantees
The Brooklyn Ghost Project received a $500 contribution towards its Saving Our Own Lives or S.O.O.L. Program, which focuses on supporting black and POC TGNC communities through their most personal and challenging struggles with transitioning. The program is a safe haven for Black TGNC youth, homeless, runaways and adults to ask questions, learn from mentors and experience Black TGNC leadership with guidance in their physical, cognitive, social, and emotional changes/development. Our microgrant will assist the S.O.O.L program to provide safe and affirming spaces in which Black and POC TGNC identities can be visible, celebrate their existence, share their stories of survival, inspire, and be inspired.
Association for Sexual Abuse Prevention (ASAP) received a $500 contribution towards their next workshop, which is to be held in Toronto on October 8. Like previous successful workshops in the series, the event attracts attendance from mental health professionals who provide services for non-offending pedophiles. Keynote speaker Dr. Ainslie Heasman will be the keynote speaker with a focus on their project "Talking for Change." She will be joined by Dr James Cantor who will speak on clinical experiences and answering questions, along with other speakers both from the profession and the community. Our grant will be used to assist in covering speaker expenses.
Bridges4Life is an organization built on helping the Transgender Non-Conforming Community; by providing services to children in the foster care system, young adults, and surviving sex workers. It provides them with new skills and educational help such as life skills, coordination, and recovery coaching with mentoring. The goal of this program is to spread awareness and get more financial support for Black and Indigenous trans sex workers in NY and NJ that are looking for a way out of survival sex work. Our $500 microgrant will help to fund a photo shoot with Indigenous sex workers that are in our community, showcasing their storyline and image through photography storytelling.
Trauma Sensitive Yoga for Sexual Abuse Thrivers is a 4-week program targeted to adults who are sexual abuse survivors. The participants will work though trauma processing over a period of four weeks. The participants will explore their childhood traumas to include their exposure to developmental and complex traumas. This workshop is designed to help adults explore their feelings, thoughts, and behaviors thereby decreasing thereby integrating their trauma experiences with their bodies. Our $500 microgrant will provide opportunities for those who experienced sexual abuse or assault to find their voice, give survivors a choice in decisions about the bodies, and provide a safe place for survivors to integrate their traumatic experiences with body movements.
Although these four grants exhausted our microgrant fund for 2021, we found an additional $150 to offer author Jennie Wiley support to present her conference paper, "Hosting Radical Other-ness: Hestian consciousness and non-binary gender." The paper addresses the need for a new style of consciousness inside the therapeutic model, both for the clinician and the client, which allows for more flexibility around gender expression, presentation, and embodiment, particularly non-binary. Through this research, Jennie hopes to raise awareness to the unique experience of non-binary gender expression, to encourage more open-minded treatment in psychology of gender in general.
2021 application guidelines
Eligibility for applying to the Prostasia Microgrants 2021
Projects related to raising awareness and preventing CSA
Projects with a gender and sexuality perspective
A budget per collective not exceeding $1000
Applications will be accepted in Arabic, English, French, or Spanish
Applicants may parallel this grant with another one to start or continue a project.
Some examples of what the Prostasia Microgrants will fund
Projects that relate to surviving, preventing, or educating the public about CSA or that promote consent or other concepts that support healthy sexuality for teens and young adults
Advocacy campaigns in support of the above goals
Publications and documentations
Small events (especially virtual ones)
Research
Art (photography, documentary, illustration, etc.)
Citizen journalism
Virtual conference participation
Activism
Purchase of small items such as films, stationery, disposable cameras (if related), etc.
Due to the small amount allocated for this program, Prostasia will not be able to fund:
Purchasing equipment >$300
Large in-person gatherings
Activities or projects that have already taken place
Political campaigns
Conditions to apply
We would require grantees to make one project report at the conclusion of their project and to consent to publish any outputs from their project on our website.
Note that confidentiality and anonymity will be preserved in all our publishings.
Prostasia will not set an agenda or priorities. We recognize that grantees are best placed to address situations in their own context.
Delivered within a maximum time frame of 06 months starting from the day you receive the funds, but it can be extended upon agreement with Prostasia.
Deadline to apply
The call is open from April 01 until May 30, 2021 (8 weeks)
Decision-Making Process – Timeline
Applications will be reviewed on a rolling basis.
Applicants contacted with the decision on July 1, 2021
Payments will be processed as soon as all the required documentation is received.
Once the project is completed, grantees are required to submit a report on their project by December 31, 2021.
The report template will be shared by Prostasia and the report will only be read by our relevant team members.
Please note that deadlines can be extended upon agreement with Prostasia.