Confession time! (18+)
July 12, 2020
@
9:00 am
–
10:00 am
PDT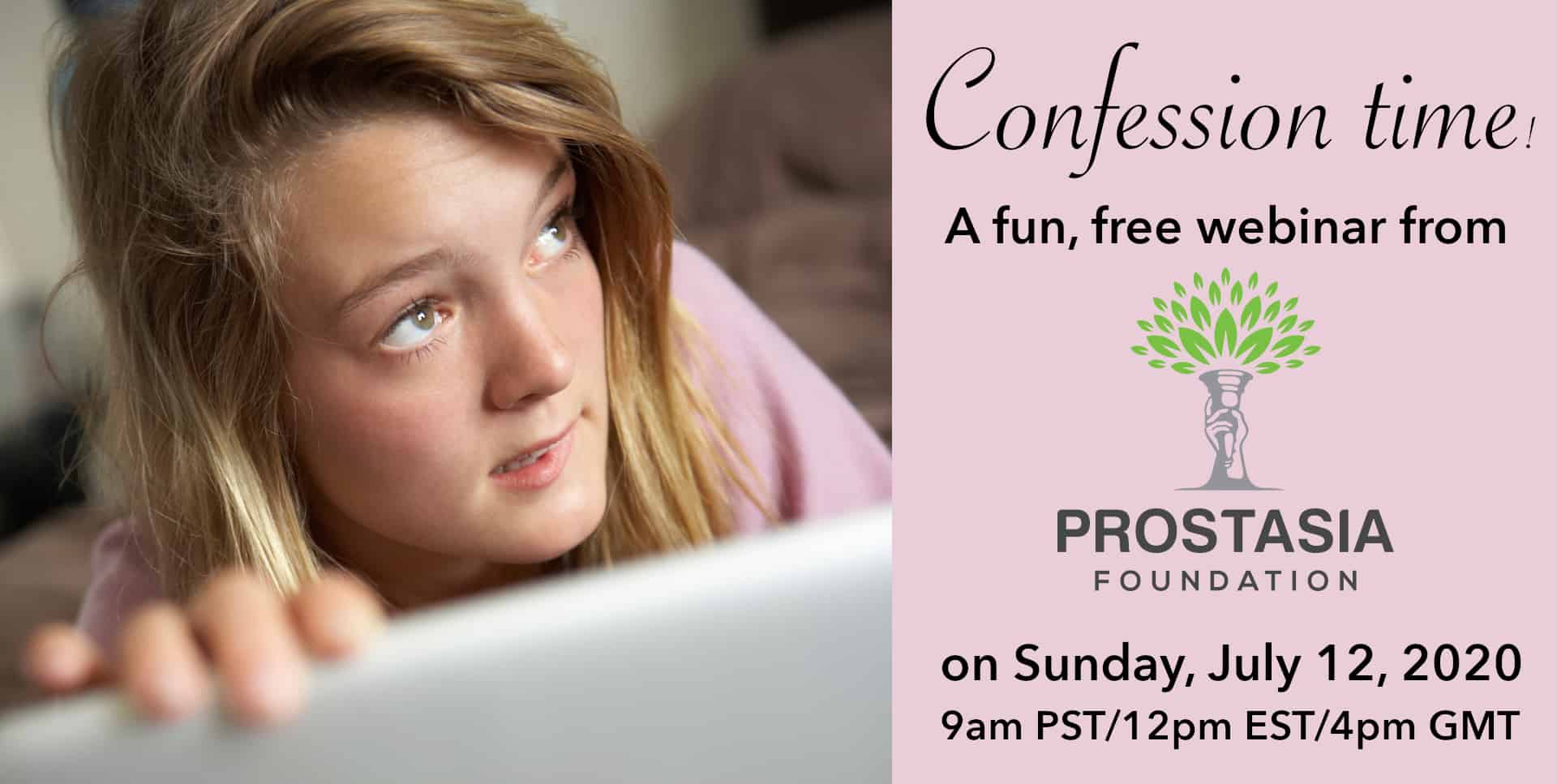 Do you feel ashamed about your sexual interests and want to talk about it in a supportive group? If you have thoughts, dreams, or fantasies that may be troubling you, you can safely "confess" to them here. No limits, no judgment, and no real name required.
Participants who complete the webinar will learn the following skills:
How to maintain your self-esteem when your unchosen sexual interests trigger feelings of guilt.
Knowing when your sexual interests are interfering with your own or another person's safety.
Finding others online and offline who can provide you with community and support.
From rape fantasies to "Daddy issues," vore to cheating fetishes, you'd be surprised how common unusual sexual interests are. This isn't an expert therapy session, it's a conversation between a group of understanding friends, and an opportunity to obtain informal advice from a sex-positive perspective.
Sorry, but due to the sexual content that is likely to come up in this workshop, it is for 18+ participants only.
Discussants
Meagan Ingerman is a childcare and child development specialist with over ten years as a provider, tutor, and consultant. Within the organized kink community she has been an event organizer, presenter, and volunteer. She has presented on subjects such as safety in kink, kink/BDSM for beginners, and has helped to facilitate discussions about consent and consent violations.
Maggie McNeill is a writer, sex worker, and former librarian. She writes a daily blog called "The Honest Courtesan" which examines the realities, myths, history, lore, science, philosophy, art, and every other aspect of prostitution; she also reports sex work news, critiques the way her profession is treated in the media and by governments, and is frequently consulted by academics and journalists as an expert on the subject.
Fay Brown is a counselor and founder of the survivor support program, Project Snowball. Project Snowball is a charitable organisation raising awareness by providing: counselling, group support and education both for children and adults affected by pedophilia or child sexual abuse. We aim to do this using person-centred principles that create safety and belonging, so that actualisation of potential can be reached.
Who's coming?
20 people are attending Confession time! (18+)