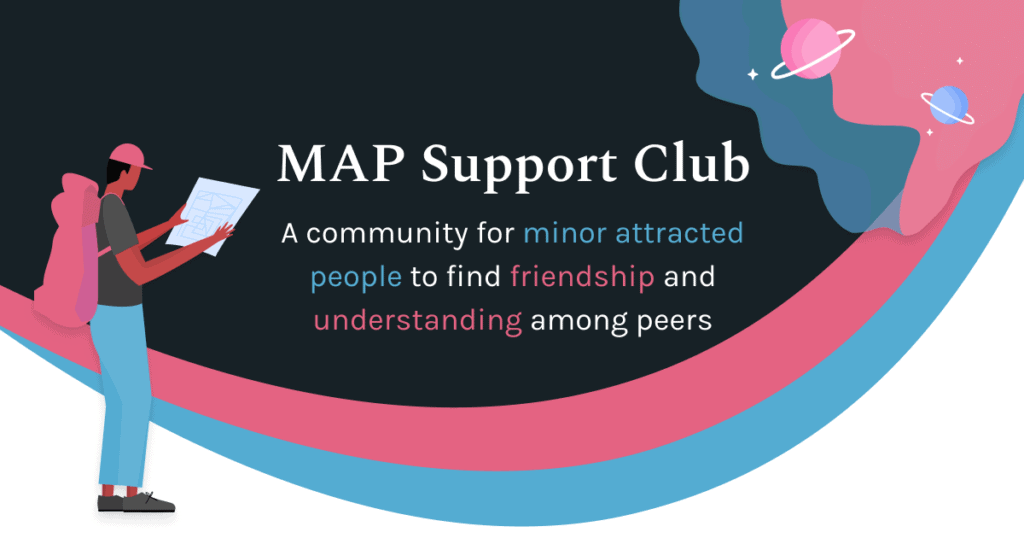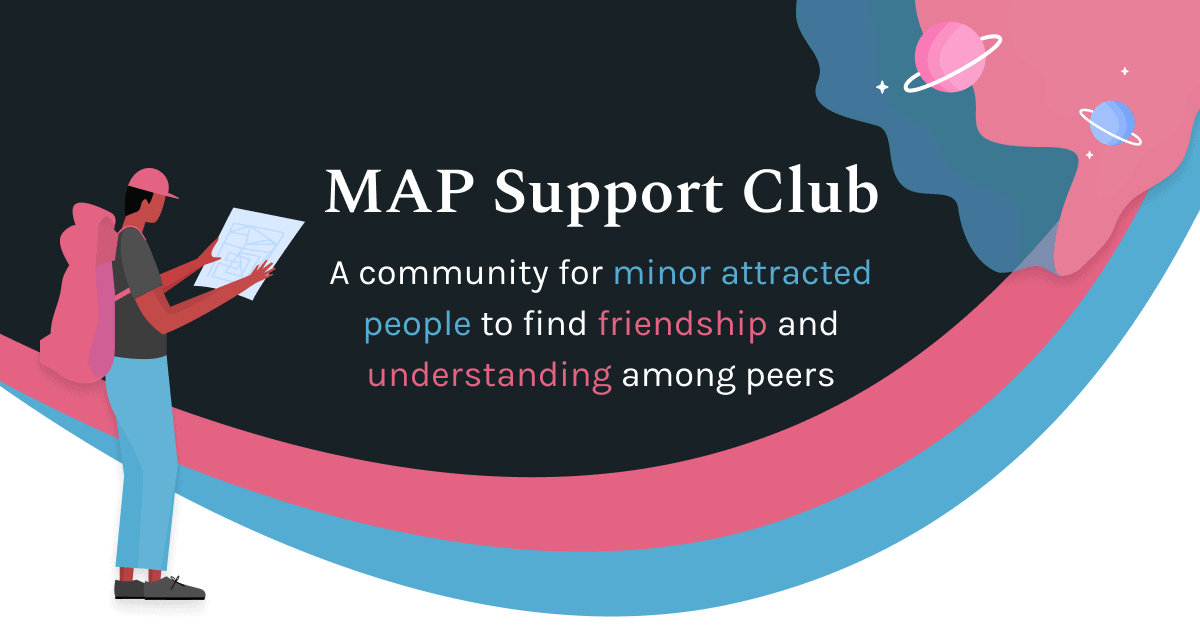 MAP Support Club is a peer support chat for minor attracted people who are fundamentally against child sexual abuse and committed to never harm children, and is a safe space to access peer support in times of trouble. We can be found at https://mapsupport.club.
Prostasia Foundation supports initiatives that can reduce child sexual abuse, and experts believe that peer support for stigmatized populations is one of them. MAP Support Club (MSC) is a safe, chat-based peer-support network for teenagers and adults who self-identify as being attracted to younger minors. Since the average age at which minor attracted people discover their attractions is 14 years old and since a large proportion of CSA is committed by adolescents against younger minors, this is an important endeavor in helping teenagers come to terms with their attractions in a harm-free and law-abiding way. Adults and teens cannot message each other on MSC. Read more about MSC here.
Prostasia Foundation is the official child protection organization partner for MAP Support Club and is their legal point of contact. MAP Support Club runs its own staff. Already, Prostasia has helped MSC develop the technology to scan their chat for illegal images of children (with more projects to come), as an additional safeguarding measure to supplement its human moderation team.
Prostasia Foundation has also facilitated an arrangement between MAP Support Club and Stop It Now!, whose helpline team visits on a regular schedule to support their members with specific challenges. These projects ensure safety for MSC members and add a layer of external accountability.
If you are not a MAP but are interested in supporting this service with your time, please write to [email protected] for more information. We also have a prerecorded webinar that is made available on request. You can donate to support MAP Support Club's hosting costs and technical development below.
Regular donation
Support MSC's regular hosting costs and the costs of helpline professionals from Stop It Now!
One-time donation
Support long term development costs for MSC such as our CSAM scanning plugin for RocketChat, and evaluation expenses.