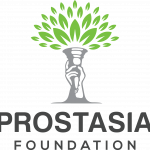 Website ProstasiaInc Prostasia Foundation
Protecting children by upholding the rights and freedoms of all.
We seek a video producer to put their own stamp on Prostasia Foundation's video communications, and to grow our brand within video-sharing communities. In 2019 and 2020 Prostasia Foundation's main video communications were a series of long form video interviews on our YouTube channel, which were also released as downloadable podcast episodes. The successful applicant for this position will either work on a new season of this existing vodcast series Sex, Human Rights, and CSA Prevention, or else create a new video podcast series based on their own concept that they will pitch to us during the interview process. The person who has this role will also develop and launch Prostasia's TikTok account.
The job includes coordinating the production of video and audio content (such as scouting for guests, recording, and editing), and working with the Designer on video inserts.
Required qualifications: Experience with video and audio editing, and knowledge of the main areas in which Prostasia Foundation works, or a willingness to learn.
Preferred qualifications: An existing successful podcast or channel.
Personal attributes: The successful applicant should be self-motivated and able to work with minimal supervision.
This job may be filled either as a contract or as a part-time role.