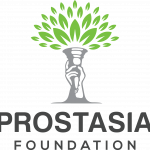 As blog editor you will be primarily responsible for suggesting topics for blog posts, and commissioning volunteers to write those posts (especially authors from marginalized groups who can write in their own voices on topics that concern them).
You will edit the posts, schedule them on our publication calendar, and work with the webmaster and social media manager to have them posted online and publicized. You will also have the opportunity to write your own posts and articles for Prostasia's website and for submission to other outlets.
Required qualifications: Strong writing, editing, and organizational skills are a must for this position.
Preferred qualifications: Experience with WordPress and SEO (search engine optimization) techniques would be an advantage.
Personal attributes: The successful applicant should be self-motivated, eager and quick to learn, and able to work with minimal supervision.
This role can be filled as a contract position or an internship depending on the applicant's experience. There will be a pathway to progress to part-time employment.