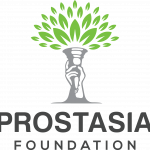 Website ProstasiaInc Prostasia Foundation
Protecting children by upholding the rights and freedoms of all.
Our Researcher will work with the Executive Director and our Advisory Council to ensure that Prostasia's work is based on a solid scientific footing. You may have a background in psychology, criminal justice, or another relevant discipline—but you will certainly have developed keen primary and secondary research skills, and a skeptical mindset. You will be involved in writing calls for research proposals and liaising with applicants for research grants or subgrants. You will also contribute to writing and fact-checking blog posts.