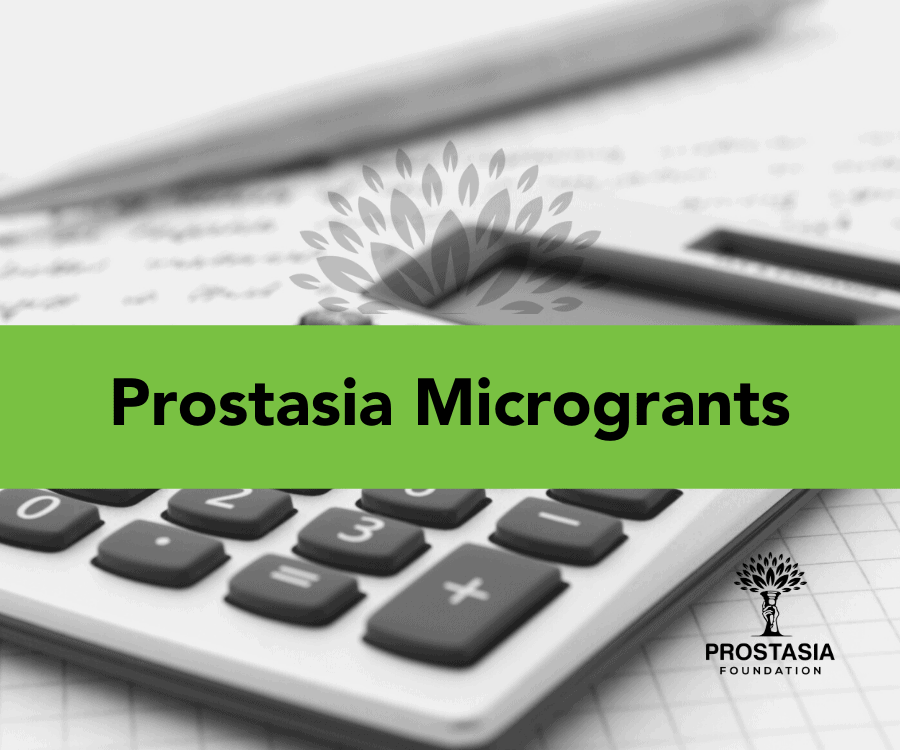 Prostasia Foundation's inaugural 2021 Microgrants program allocated a total of $2000 to fund four small projects, which were aimed at individuals and groups that usually lack access to funding.
Read more about our amazing 2021 grantees below, supporting work on gender and sexuality issues, child sexual abuse (CSA), human and civil rights, and sex positivity.
Although Prostasia Microgrants is no longer considering applications, we hope to offer another round of grants in 2022, so please check back soon.
2021 grantees
The Brooklyn Ghost Project received a $500 contribution towards its Saving Our Own Lives or S.O.O.L. Program, which focuses on supporting black and POC TGNC communities through their most personal and challenging struggles with transitioning. The program is a safe haven for Black TGNC youth, homeless, runaways and adults to ask questions, learn from mentors and experience Black TGNC leadership with guidance in their physical, cognitive, social, and emotional changes/development. Our microgrant will assist the S.O.O.L program to provide safe and affirming spaces in which Black and POC TGNC identities can be visible, celebrate their existence, share their stories of survival, inspire, and be inspired.
Association for Sexual Abuse Prevention (ASAP) received a $500 contribution towards their next workshop, which is to be held in Toronto on October 8. Like previous successful workshops in the series, the event attracts attendance from mental health professionals who provide services for non-offending pedophiles. Keynote speaker Dr. Ainslie Heasman will be the keynote speaker with a focus on their project "Talking for Change." She will be joined by Dr James Cantor who will speak on clinical experiences and answering questions, along with other speakers both from the profession and the community. Our grant will be used to assist in covering speaker expenses.
Bridges4Life is an organization built on helping the Transgender Non-Conforming Community; by providing services to children in the foster care system, young adults, and surviving sex workers. It provides them with new skills and educational help such as life skills, coordination, and recovery coaching with mentoring. The goal of this program is to spread awareness and get more financial support for Black and Indigenous trans sex workers in NY and NJ that are looking for a way out of survival sex work. Our $500 microgrant will help to fund a photo shoot with Indigenous sex workers that are in our community, showcasing their storyline and image through photography storytelling.
Trauma Sensitive Yoga for Sexual Abuse Thrivers is a 4-week program targeted to adults who are sexual abuse survivors. The participants will work though trauma processing over a period of four weeks. The participants will explore their childhood traumas to include their exposure to developmental and complex traumas. This workshop is designed to help adults explore their feelings, thoughts, and behaviors thereby decreasing thereby integrating their trauma experiences with their bodies. Our $500 microgrant will provide opportunities for those who experienced sexual abuse or assault to find their voice, give survivors a choice in decisions about the bodies, and provide a safe place for survivors to integrate their traumatic experiences with body movements.
Although these four grants exhausted our microgrant fund for 2021, we found an additional $150 to offer author Jennie Wiley support to present her conference paper, "Hosting Radical Other-ness: Hestian consciousness and non-binary gender." The paper addresses the need for a new style of consciousness inside the therapeutic model, both for the clinician and the client, which allows for more flexibility around gender expression, presentation, and embodiment, particularly non-binary. Through this research, Jennie hopes to raise awareness to the unique experience of non-binary gender expression, to encourage more open-minded treatment in psychology of gender in general.
2021 application guidelines
Admissibilité pour postuler aux petits fonds de Prostasia 2021:
Projets liés à la sensibilisation et à la prévention de l'ASE
Projets avec une perspective de genre et de sexualité
Un budget par collectif ne dépassant pas 1000$
Les candidatures seront acceptées en arabe, anglais, français ou espagnol
Les candidat-e-s peuvent mettre en parallèle cette subvention avec une autre pour démarrer ou poursuivre un projet.
Quelques exemples de ce que financent les fonds micro de Prostasia
Projets liés à la survie, à la prévention ou à l'éducation du public à propos de l'ASE ou qui encouragent le consentement ou d'autres concepts qui soutiennent une sexualité saine pour les adolescent-e-s et les jeunes adultes
Campagnes de plaidoyer à l'appui des objectifs ci-dessus
Publications et documentation
Petits événements (en particulier virtuels)
Rechercher
Art (photographie, documentaire, illustration, etc.)
Journalisme citoyen
Participation à une conférence virtuelle
Activisme
Achat de petits articles tels que films, papeterie, appareils photo jetables (le cas échéant), etc.
En raison du petit montant alloué à ce programme, Prostasia ne pourra pas financer:
Achat d'équipement qui coûtent au-delà de 300$
Grands rassemblements en personne
Activités ou projets déjà réalisés
Campagnes politiques
Conditions pour postuler:
Nous demandons aux bénéficiaires qu'i/elles rédigent un rapport à la fin de leur projet et qu'i/elles consentent à publier tous les résultats de leur projet sur notre site Web.
Veuillez noter que la confidentialité et l'anonymat seront préservés dans toutes nos publications.
Prostasia ne fixera pas d'agenda ou de priorités. Nous reconnaissons que les bénéficiaires sont les mieux placé-e-s pour aborder les situations dans leur propre contexte.
Projet livré dans un délai maximum de 6 mois à compter du jour où vous recevez les fonds, mais ce délai peut être prolongé après accord avec Prostasia.
Date limite pour postuler:
L'appel est ouvert du 01 avril jusqu'au 30 mai 2021 (8 semaines)
Processus de prise de décision - Délai
Les demandes seront examinées de façon continue.
Candidat-e-s contacté-e-s avec une décision le 1er juillet 2021
Les paiements seront traités dès réception de toute la documentation requise.
Une fois le projet terminé, les bénéficiaires sont tenu-e-s de soumettre un rapport sur leur projet avant le 31 décembre 2021
Le modèle de rapport sera partagé par Prostasia et le rapport ne sera lu que par les membres de notre équipe concerné-e-s.
Veuillez noter que les délais peuvent être prolongés après accord avec Prostasia.