As a mother, nothing is more important to me than protecting my son from harm. As a scientist, I want to make sure I'm equipped with the best tools to make that a reality.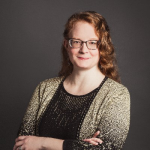 Dr. Gilian Tenbergen
Executive Director, Prostasia Foundation
Your child's safety is your top priority, but keeping up with all of the risks they face can be a full-time job. Simply getting the fundamental knowledge you need to protect your kid can be confusing and overwhelming, as it's easy to stumble across conflicting information and bad advice. Parents like you deserve a dependable source of information about keeping your kid safe from the world's most pressing dangers.
We can help.
With a focus on ending abuse, neglect, and sexual violence, our team of child protection advocates works to provide you with tools and advice for keeping your kid out of harm's way. We consult with experts and parents like you to ensure you get the most accurate and up-to-date information. We know general advice isn't enough for everyone, so if you need help navigating a specific situation, you can reach out below.
Teaching kids healthy boundaries
Raising kids to be "resilient," or to have strong boundaries, starts at birth. A social worker shared their experience and expertise with us in a series of blog posts about how children's upbringing impacts their likelihood of speaking up if an adult makes them uncomfortable. The articles contain actionable advice on a wide range of topics, including giving children the support they need to work through difficult emotions while maintaining open communication with trusted adults.
Allow your child to set boundaries when it comes to adults touching them. Simple questions like "do you want a hug from grandma?" show kids that you will respect and enforce their right to say no to physical contact.
Helping kids keep themselves safe extends to the classroom, where age-appropriate sexual education can help them identify and avoid potentially abusive situations. For young kids, this can be as simple as "good touch, bad touch" and similar lessons. For older teenagers, learning about the importance of consent and how to practice safe sex can reduce teen pregnancy, prevent STDs, and stop sexual violence from occurring. That's why we've long advocated for comprehensive, age-appropriate sexual education for all children.
Navigating the digital world
As children grow up, they eventually have to learn to navigate an increasingly complex online environment. From inappropriate content to cyberbullying to online predators, the potential for your child to encounter something harmful may seem endless. However, with the right tools and conversations, you can minimize this risk while giving them the freedom to explore all the entertaining, educational, and inspiring content the web has to offer.
Our recommended approach to keeping kids safe online is centered around the science of child development, providing a more effective strategy than simply trying to scare kids about the dangers posed by the internet. Instead, you should help your child become familiar with the tools and settings they can use to keep themselves safe online and communicate with them regularly to ensure you both feel comfortable with their internet use. Some parents, especially those with younger kids, may incorporate technical solutions, such as parental control apps, though this should be paired with increased communication with children. You can learn more about setting up parental controls here.
Protecting children from abuse
Protecting kids from sexual abuse is scary and hard – so much so that many parents never go beyond teaching "stranger danger." Unfortunately, in today's world, that's simply not enough to stop predators. Keeping your kid safe requires you to understand the factors that can lead to abuse and the steps you can take to minimize that risk.
Grooming can be hard to spot, but keep an eye out for people who:
pressure your child into spending time alone with them
tell your child that abusive behaviors are appropriate
don't respect the boundaries set by you or your child
undermine your child's trust in adults besides themself
ask your child to contact them without your knowledge
Prevention and intervention
Make sure your child knows how to respond when an adult acts inappropriately towards them and is able to safely talk to you about anything they've experienced, without having to worry about you getting angry or blaming them for what happened.
If you feel like something is wrong, talk to them about it. Providing them with a space to come forward could be the push they need to tell you that something's happening and they need your help.
Responding after abuse
Even when parents do everything right, it's still possible for children to fall victim to abuse. If the unthinkable does happen, and your child is harmed, it's vital to understand how to respond and support them in the weeks, months, and years that follow.
Our Get Help page has a list of resources for child sexual abuse survivors and their caretakers, including links to other organizations that can provide additional guidance and support.
If you're looking to learn more about protecting your child from sexual abuse, Parenting Safe Children has excellent advice and resources.
If your child tells you that they have been abused, reassure them that what happened was not their fault and that they can safely talk to you as they feel comfortable. Then, work with them to figure out how you can best provide support. Prepare yourself and your child for what's next, including talking to authority figures. Let your child know you are there for them, no matter what.
Have questions? Let us know