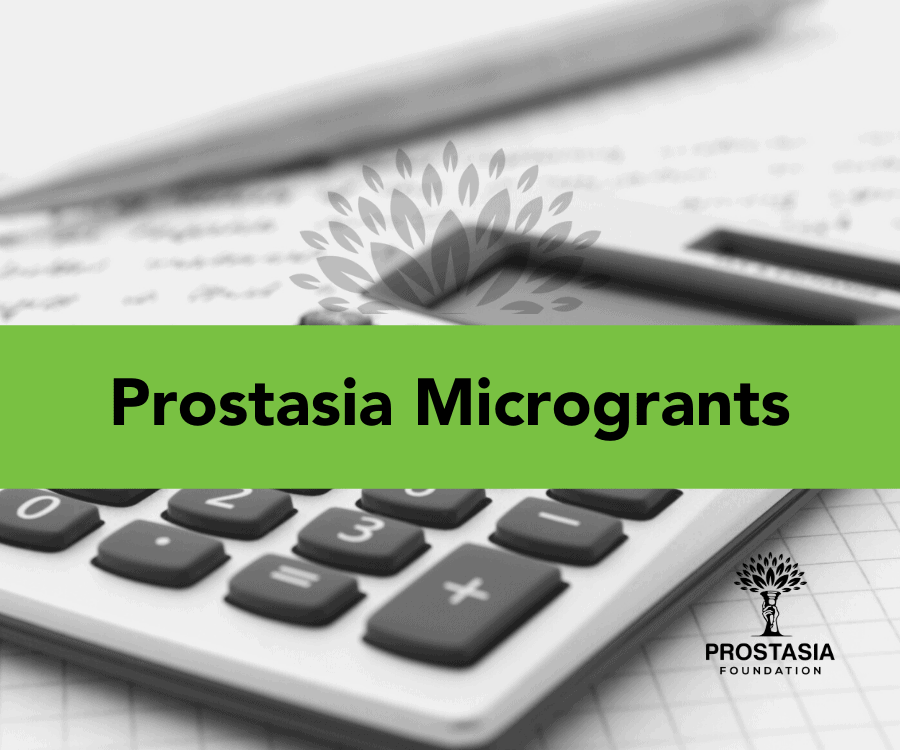 Prostasia Foundation's inaugural 2021 Microgrants program allocated a total of $2000 to fund four small projects, which were aimed at individuals and groups that usually lack access to funding.
Read more about our amazing 2021 grantees below, supporting work on gender and sexuality issues, child sexual abuse (CSA), human and civil rights, and sex positivity.
Although Prostasia Microgrants is no longer considering applications, we hope to offer another round of grants in 2022, so please check back soon.
2021 grantees
The Brooklyn Ghost Project received a $500 contribution towards its Saving Our Own Lives or S.O.O.L. Program, which focuses on supporting black and POC TGNC communities through their most personal and challenging struggles with transitioning. The program is a safe haven for Black TGNC youth, homeless, runaways and adults to ask questions, learn from mentors and experience Black TGNC leadership with guidance in their physical, cognitive, social, and emotional changes/development. Our microgrant will assist the S.O.O.L program to provide safe and affirming spaces in which Black and POC TGNC identities can be visible, celebrate their existence, share their stories of survival, inspire, and be inspired.
Association for Sexual Abuse Prevention (ASAP) received a $500 contribution towards their next workshop, which is to be held in Toronto on October 8. Like previous successful workshops in the series, the event attracts attendance from mental health professionals who provide services for non-offending pedophiles. Keynote speaker Dr. Ainslie Heasman will be the keynote speaker with a focus on their project "Talking for Change." She will be joined by Dr James Cantor who will speak on clinical experiences and answering questions, along with other speakers both from the profession and the community. Our grant will be used to assist in covering speaker expenses.
Bridges4Life is an organization built on helping the Transgender Non-Conforming Community; by providing services to children in the foster care system, young adults, and surviving sex workers. It provides them with new skills and educational help such as life skills, coordination, and recovery coaching with mentoring. The goal of this program is to spread awareness and get more financial support for Black and Indigenous trans sex workers in NY and NJ that are looking for a way out of survival sex work. Our $500 microgrant will help to fund a photo shoot with Indigenous sex workers that are in our community, showcasing their storyline and image through photography storytelling.
Trauma Sensitive Yoga for Sexual Abuse Thrivers is a 4-week program targeted to adults who are sexual abuse survivors. The participants will work though trauma processing over a period of four weeks. The participants will explore their childhood traumas to include their exposure to developmental and complex traumas. This workshop is designed to help adults explore their feelings, thoughts, and behaviors thereby decreasing thereby integrating their trauma experiences with their bodies. Our $500 microgrant will provide opportunities for those who experienced sexual abuse or assault to find their voice, give survivors a choice in decisions about the bodies, and provide a safe place for survivors to integrate their traumatic experiences with body movements.
Although these four grants exhausted our microgrant fund for 2021, we found an additional $150 to offer author Jennie Wiley support to present her conference paper, "Hosting Radical Other-ness: Hestian consciousness and non-binary gender." The paper addresses the need for a new style of consciousness inside the therapeutic model, both for the clinician and the client, which allows for more flexibility around gender expression, presentation, and embodiment, particularly non-binary. Through this research, Jennie hopes to raise awareness to the unique experience of non-binary gender expression, to encourage more open-minded treatment in psychology of gender in general.
2021 application guidelines
Elegibilidad para solicitar las Microsubvenciones de Prostasia 2021:
Proyectos relacionados con la sensibilización y prevención del ASI
Proyectos con perspectiva de género y sexualidad
Un presupuesto por colectivo que no exceda los $1000
Las solicitudes serán aceptadas en árabe, inglés, francés o español
Los solicitantes podrán optar por esta subvención en paralelo con otra para iniciar o continuar con un proyecto.
Algunos ejemplos de lo que las Microsubvenciones de Prostasia financiarán:
Proyectos relacionados con la supervivencia, la prevención o la educación de la gente acerca del ASI o que promueven el consentimiento u otros conceptos que apoyen una sexualidad saludable para adolescentes y adultos jóvenes
Campañas de promoción en apoyo de los objetivos mencionados
Publicaciones y documentaciones
Pequeños eventos (especialmente aquellos que son virtuales)
Investigación
Arte (fotografía, documentales, ilustración, etc.)
Periodismo ciudadano
Participación en conferencias virtuales
Activismo
Compra de artículos pequeños como películas, papelería, cámaras desechables (si están relacionados), etc.
Debido a la pequeña cantidad asignada para este programa, Prostasia no podrá financiar:
Compra de equipo >$300
Grandes reuniones en persona
Actividades o proyectos que ya se han realizado
Campañas políticas
Condiciones para la solicitud:
Exigimos a los beneficiarios que realicen un informe de proyecto al final de su proyecto y que den su consentimiento para publicar cualquier resultado de su proyecto en nuestro sitio web.
Tenga en cuenta que la confidencialidad y el anonimato se preservarán en todas nuestras publicaciones.
Prostasia no establecerá una agenda ni prioridades. Reconocemos que los beneficiarios están en mejores condiciones para abordar situaciones en su propio contexto.
Se entrega en un plazo máximo de 06 meses a partir del día en que recibe los fondos, pero puede extenderse previo acuerdo con Prostasia.
Fecha límite para realizar la solicitud:
La convocatoria está abierta desde el 01 de Abril hasta el 30 de Mayo de 2021 (8 semanas).
Proceso de toma de decisiones - Cronología
Las solicitudes serán revisadas en forma continua.
Solicitantes contactados con decisión el 01 de Julio.
Los pagos se procesarán tan pronto como se reciba toda la documentación requerida.
Una vez completado el proyecto, los beneficiarios deben presentar un informe sobre su proyecto antes del 31 de Diciembre de 2021.
La planilla del informe será compartida por Prostasia y sólo será leída por los miembros pertinentes de nuestro equipo.
Por favor, tenga en cuenta que los plazos pueden extenderse previo acuerdo con Prostasia.