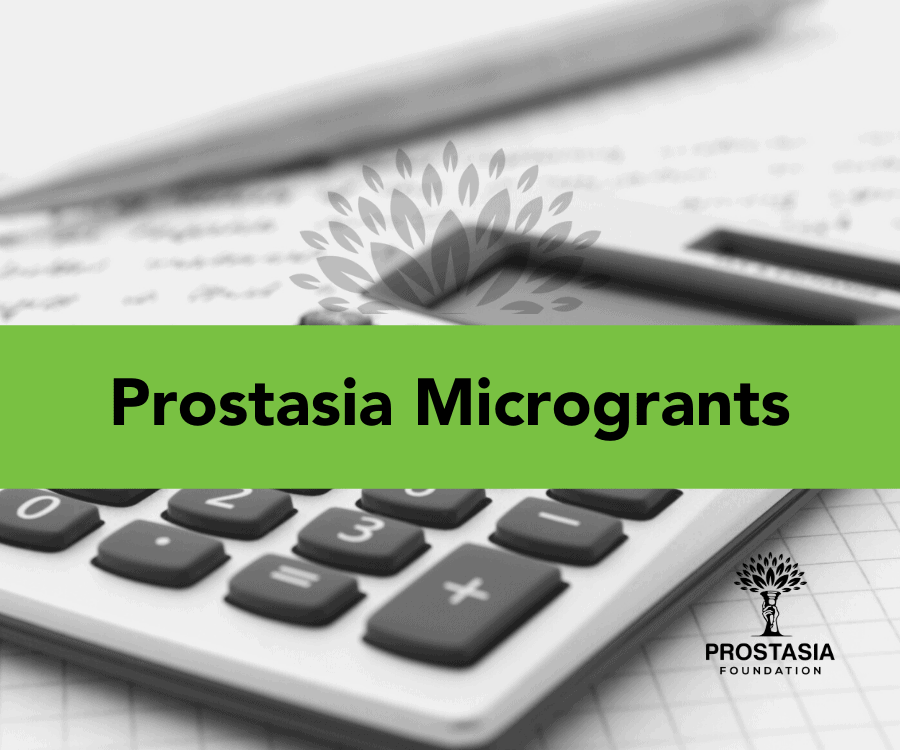 Prostasia Foundation's inaugural 2021 Microgrants program allocated a total of $2000 to fund four small projects, which were aimed at individuals and groups that usually lack access to funding.
Read more about our amazing 2021 grantees below, supporting work on gender and sexuality issues, child sexual abuse (CSA), human and civil rights, and sex positivity.
Although Prostasia Microgrants is no longer considering applications, we hope to offer another round of grants in 2022, so please check back soon.
2021 grantees
The Brooklyn Ghost Project received a $500 contribution towards its Saving Our Own Lives or S.O.O.L. Program, which focuses on supporting black and POC TGNC communities through their most personal and challenging struggles with transitioning. The program is a safe haven for Black TGNC youth, homeless, runaways and adults to ask questions, learn from mentors and experience Black TGNC leadership with guidance in their physical, cognitive, social, and emotional changes/development. Our microgrant will assist the S.O.O.L program to provide safe and affirming spaces in which Black and POC TGNC identities can be visible, celebrate their existence, share their stories of survival, inspire, and be inspired.
Association for Sexual Abuse Prevention (ASAP) received a $500 contribution towards their next workshop, which is to be held in Toronto on October 8. Like previous successful workshops in the series, the event attracts attendance from mental health professionals who provide services for non-offending pedophiles. Keynote speaker Dr. Ainslie Heasman will be the keynote speaker with a focus on their project "Talking for Change." She will be joined by Dr James Cantor who will speak on clinical experiences and answering questions, along with other speakers both from the profession and the community. Our grant will be used to assist in covering speaker expenses.
Bridges4Life is an organization built on helping the Transgender Non-Conforming Community; by providing services to children in the foster care system, young adults, and surviving sex workers. It provides them with new skills and educational help such as life skills, coordination, and recovery coaching with mentoring. The goal of this program is to spread awareness and get more financial support for Black and Indigenous trans sex workers in NY and NJ that are looking for a way out of survival sex work. Our $500 microgrant will help to fund a photo shoot with Indigenous sex workers that are in our community, showcasing their storyline and image through photography storytelling.
Trauma Sensitive Yoga for Sexual Abuse Thrivers is a 4-week program targeted to adults who are sexual abuse survivors. The participants will work though trauma processing over a period of four weeks. The participants will explore their childhood traumas to include their exposure to developmental and complex traumas. This workshop is designed to help adults explore their feelings, thoughts, and behaviors thereby decreasing thereby integrating their trauma experiences with their bodies. Our $500 microgrant will provide opportunities for those who experienced sexual abuse or assault to find their voice, give survivors a choice in decisions about the bodies, and provide a safe place for survivors to integrate their traumatic experiences with body movements.
Although these four grants exhausted our microgrant fund for 2021, we found an additional $150 to offer author Jennie Wiley support to present her conference paper, "Hosting Radical Other-ness: Hestian consciousness and non-binary gender." The paper addresses the need for a new style of consciousness inside the therapeutic model, both for the clinician and the client, which allows for more flexibility around gender expression, presentation, and embodiment, particularly non-binary. Through this research, Jennie hopes to raise awareness to the unique experience of non-binary gender expression, to encourage more open-minded treatment in psychology of gender in general.
2021 application guidelines
الأهلية للتقديم على منح بروستايجا الصغيرة 2021
المشاريع المتعلقة بالتوعية ومحاربة الاعتداء الجنسي على الأطفال
مشاريع من منظور النوع الاجتماعي والجنس
ميزانية لكل مجموعة لا تتجاوز 1000 دولار أميركي
تُقبل الطلبات باللغة العربية أو الإنجليزية أو الفرنسية أو الإسباني
يمكن للمتقدمات/ين أن يوازن/وا هذه المنحة بمنحة أخرى لبدء أو متابعة مشروع.
بعض الأمثلة التي تموّلها منح بروستايجا الصغيرة
المشاريع التي تتعلق بالناجيات/ين من الاعتداء الجنسي على الأطفال أو محاربته أو تثقيف الجمهور حوله أو المشاريع التي تعزز الموافقة أو المفاهيم الأخرى التي تدعم النشاط الجنسي الصحي للمراهقات/ين وفئات الشباب
حملات مناصرة لدعم الأهداف المذكورة أعلاه
المطبوعات والتوثيق
الأحداث الصغيرة (خاصة الافتراضية منها)
بحث
الفن (التصوير الفوتوغرافي أو وثائقي أو الرسم التوضيحي وإلخ.)
صحافة المواطن
المشاركة في مؤتمر افتراضي
النشاط
شراء معدات صغيرة مثل الأفلام والأدوات المكتبية والكاميرات التي تستخدم لمرة واحدة (إذا كانت ذات صلة) وما إلى ذلك.
نظرًا للمبلغ الصغير المخصص لهذا البرنامج ، لن تتمكن بروستايجا من تمويل:
شراء المعدات التي تفوق قيمتها عن 300 دولار أميركي
التجمعات الشخصية الكبيرة
الأنشطة أو المشاريع التي قد تم تنفيذها
الحملات السياسية
شروط التقديم:
سنطلب من المستفيدات/ين تقديم تقرير مشروع واحد في نهاية مشروعهن/م والموافقة على نشر أي من نواتج المشروع على موقعنا على الإنترنت.
يرجى ملاحظة أنه سيتم الحفاظ على السرية وإخفاء الهوية في جميع منشوراتنا.
لن تضع بروستايجا جدول أعمال أو أولويات. نحن ندرك أن المستفيدات/ين أدرى في ما يتعلّق بمعالجة المواقف في سياقهن/م الخاص.
يتم إكمال المشروع في غضون فترة زمنية أقصاها 6 أشهر بدءًا من يوم استلام الأموال ولكن يمكن طلب تمديد الفترة بالاتفاق مع بروستايجا.
الموعد النهائي للتقديم
الدعوة مفتوحة من 1 أبريل/نيسان حتى 30 مايو/أيار 2021 (8 أسابيع).
عملية صنع القرار - الجدول الزمني
سيتم مراجعة الطلبات عند استلامها.
سيتم إعلام مقدمات/ي الطلبات بالقرار في 1 يوليو/تموز 2021
ستتم معالجة المدفوعات بمجرد استلام جميع المستندات المطلوبة.
بمجرد اكتمال المشروع، يُطلب من المستفيدات/ين تقديم تقرير عن مشروعهن/م بحلول 31 ديسمبر/كانون الأول 2021.
ستشارك بروستايجا نموذج التقرير ولن يقرأ التقرير إلا أعضاء الفريق المعنيات/ون.
يرجى ملاحظة أنه يمكن تمديد المواعيد النهائية بالاتفاق مع بروستايجا.